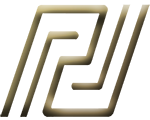 Zhubin Co
---
Zhubin Company, with over 30 years of experience in efficient and experienced human resources in the production, modern design, supply and sale of industrial electrical fittings and equipments, has been serving the country's production.
History and Goals
---
History
This complex launched in 2015 as a Zhubin brand, starting to served new and modern services based on Service Marketing to become a turning point in the development of the industry and a step towards the country's glory. One of the most prominent strengths of the company is its commitment to quality and after-sales service.
Goals
The country's increasing need for self-sufficiency has led us to employ advanced machinery, a long-term expertise of efficient forces to develop and diversify products that lead to entrepreneurship and employment.